Defining my American dream

I made the title of my blog "Defining my American dream" because I'm still trying to work out the details of my American dream. I mean everyone has an outline of their life already, most people want to graduate high school, go onto college, start their career and hopefully meet someone,
move into a house and have kids together. I mean that's the ideal outline of everyone's life is it not? Well what about the little things in between. T
he late nights, the cheap fast food, the little people who make a big difference on your life; where do they fit ? So what if that is my American dream ? To live every day to its fullest, to enjoy all the small things in my life, to see the world and if some where along the way I hit those big life marks or even if I miss them then so be it.
Powered by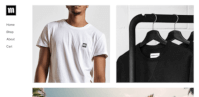 Create your own unique website with customizable templates.